take your tennis game to the next level
Are you looking to dramatically improve your game this summer? Do you have lingering injuries that are hindering your play?
Premier Therapy Solutions' Elite Tennis Therapy & Conditioning Program is the solution to launching you to the next level.
Request An Appointment
One of our specialists will be in contact with you shortly
Each aspect of our program is designed to re-educate your body to perform optimally and position you for success on the court!
1.
Tennis Enhancement Program – Single 90 minute session = $350.00
2.
Tennis Amplifier Plan – Two 90 minute sessions/week = $575.00
3.
Tennis Game Changer Plan – Three 90 minute sessions/week = $800.00
Our clinical therapists will lead you through a program which includes:
Sports Specific Musculoskeletal Evaluation
Agility & Movement Bio-mechanics Analysis
Focused Physical Therapy Treatment
Neuromuscular Deep Tissue Massage
Manual Stretching & Modality Session
Strength & Conditioning Session
Customized Home Therapy Program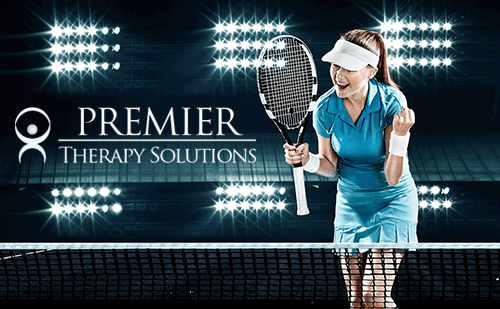 Need more therapy? Ask about our Intense Tennis Conditioning Boot Camp Program.
We also specialize in Tennis Elbow Treatment!