Physical Therapy Boca Raton Fl
Premier Therapy Solutions is the top physical therapy Boca Raton Fl has available. We provide our patients with the highest quality of rehabilitation services.
Ease your pain with the help of our experienced therapist and get back to living the life you enjoy. We have been operating physical therapy practice for over 20 years with the best physical therapy specialists. At PTVIP we carry the most advanced leading equipment and offer the highest level of care. Our Physical Therapy services will help decrease any chronic pain you may be suffering from and improve your overall physical function. We are here to help you achieve your goal of a healthy active living.
We have specific services and programs designed and planned particularly for you. Whether its arthritis, neurological conditions, back and neck pain, or sports injury recovery, we can help. Our range of services covers all your physical therapy needs in one comfortable place.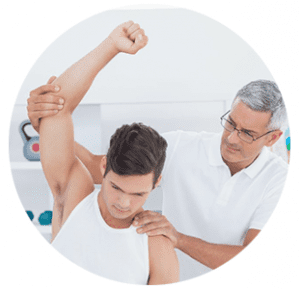 Request An Appointment
One of our specialists will be in contact with you shortly
Some of our physical therapy Boca Raton Fl services include:
Our mission is to achieve the greatest outcome for every patient in a professional caring. We establish long-term relationships with our clients by accomplishing sustainable muscle strength. Physical therapy takes time, this is why trusting your PT specialist is key to a speedy and successful recovery. For patients who are frustrated and confused about the health care system, we offer the PTVIP Concierge Connection service which is a unique service that offers an elite level of care. To request an appointment contact us here. PTVIP is located at 2595 NW Boca Raton Blvd. If you have any questions or need any more information feel free to call us at 561-672-7613.  Also, follow us on Facebook to keep up to date with us.