MEET OUR STAFF
Our clinical team is motivated and highly qualified.
We recognize the responsibility that comes with patient's medical needs and believe that a collaborative approach will bring a more effective outcome in regards to customer satisfaction. From ultrasounds and laser therapy approaches to masterfully applied hand manipulation practices and cutting-edge equipment, our primary goal is caring for you with the highest caliber of rehabilitative services and promoting overall health and wellness.
1
Diverse TeamWith diverse medical backgrounds, our experienced staff consists of highly trained physical therapists, manual therapists, massage therapists, and occupational and nutritional advisors.
2
Tips On How To Relieve Back PainWatch the video to the right featuring our founder, Dr. Lisa Corsa, to get some simple tips on how to relieve back and neck pains.
OUR STAFF
Dr. Lisa Corsa, DPT, MPT, ATC/L, CPT, LSVT, CKTP, FMT, AAOMPT Member
Dr. Corsa holds both a Doctorate and Masters Degree in Physical Therapy from Nova Southeastern University, graduating at the top of her class with the highest honors. As an AAOMPT member (American Academy of Orthopedic Manual Therapists), she is currently working on her second Ph.D. to obtain her Doctor of Osteopathic Clinical Sciences (Ph.D. (OCS)) degree and will complete the course curriculum in fall of 2017.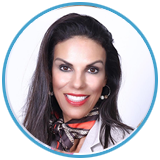 Additionally, she holds degrees from the University of Florida in Sports Medicine and Athletic Training, Biomechanics & Kinesiology as well as Telecommunications. Dr. Corsa maintains memberships with The World Confederation for Physical Therapy, The American Physical Therapy Association, National Strength & Conditioning Association, The National Association of Athletic Trainers and The American Council on Exercise. She specializes in Bio-Mechanics and Movement Disorders and is a certified LSVT – BIG Clinician for patients with Parkinson's Disease. She holds certifications from the Kinesio Taping Association as a certified Kinesio Taping Practitioner and a Fascial Movement Taping certification from RockTape. As an adjunct faculty member and clinical instructor at Nova Southeastern University, she teaches graduate students the beneficial applications of physical therapy in today's environment. Her extensive experience continues to help athletes throughout the world heal and get back to their game.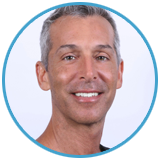 Dr. Cory Altabet, LMT
Dr. Cory Altabet utilizes a unique muscle-practic technique that allows for him to identify somatic dysfunctions and thus correct the myofascial tensegrity and biomechanical rhythm through manual massage. Without high-velocity manipulation (cracking), he mobilizes the joints, associated muscles, and fascia to balance the body mechanics and create an enhanced physiological environment for healing and well-being.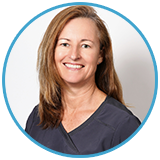 Tracy Guy, PT, Orthopedic Manual Therapist
As a former Physiotherapist traveling around the world with Cirque du Soliel, Tracy plays an integral role within our facility as an orthopedic manual therapist. Her international experience has allowed her to manage some of the most complicated muscular skeletal issues. With a collaborative approach to all patient cases, Tracy's understanding of the human body has brought countless individuals back to health. You can count on our capable team to be there for you.
Beatriz Lizaso, MPT, Pilates Instructor
Beatriz is a licensed Physical Therapist specializing in Women's Health services including pregnancy and postpartum, pelvic floor dysfunctions, osteoporosis, myofascial pain, breast cancer rehab, lymphedema, and female athletics. In her search for a comprehensive therapeutic exercise to functionally engage the pelvic floor musculature, she discovered Pilates. Beatriz completed a classical Pilates Certification Program with Romana's Pilates where she had the privilege of training with a first generation Pilates instructor, Romana Kryzanowska, the world-renowned protege of Joseph Pilates.
Denise Da Pra, M.A., CCC-SLP
Denise is a speech-language pathologist with over 30 years of experience in hospital, medical, and academic settings. She earned her Bachelor of Arts and Master of Arts degrees from the University of Florida. Denise is a member of the American Speech-Language and Hearing Association.
Sarah Esposito, RT, Front Office Manager
Sarah is about to graduate from Florida Atlantic University's honor program, holding a degree in psychology while completing her additional bachelor's in neuroscience. She offers experience in neurological rehabilitation and helps to manage the day-to-day patient operations while studying to be a neurologist! You may see her at the front desk, in your treatment room, or within a patient conference. Wherever she is, you will see her with a giant smile on her face! In her free time, she is studying for her MCAT, running around Delray Beach, perfecting vegan recipes, or doing beach yoga.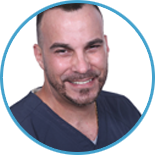 Leo Gomez, PTA
Leo is a physical therapy assistant who offers both worldly experience and medical experience. Prior to moving to the U.S., Leo lived in Cuba and in Spain working as a registered nurse and respiratory therapist. Now, he demonstrates his passion for medical well-being by providing excellent rehabilitative methods and training sessions filled with high-energy support. Leo is also fluent in Spanish and has a passion for neurological and respiratory therapy. In his free time, Leo enjoys spending time with his wife and daughters and loves to work out.
Nicole Trombetto-Paul, RT, CPT, and M.E.L.T. Specialist
Nicole hails from a vast background in rehabilitative medicine, offering more than 15 years of experience. She began her journey in Chiropractic school before realizing she did not like the high-velocity manipulations that she would have to perform. Instead, she dove into learning about the body's myofascial structure, biomechanical rhythms, and meridian points to provide novel methods of rehabilitation and medical training. Her M.E.L.T. Method provides hydration to these structures and offers an adjunct to therapy. In her free time, she enjoys spending time with her 3 young children and loves to learn about the body's natural rhythms and how she can relate that to her practices.
Justin Espartero, Rehab Technician
Justin started with us as an intern from Florida Atlantic University, requesting to learn more about physical therapy and the applications from exercise science. After an entire summer of interning, Justin realized that he had a passion for the medical applications of exercise and began working for us as a rehab technician, offering an array of education from Florida Atlantic University's exercise science program. He also provides intense workouts to our staff and patients! In his free time, Justin enjoys to work out and push himself physically to better understand the human body from his own perspective.