MEET OUR STAFF
Our clinical team is motivated and highly qualified.
We recognize the responsibility that comes with patient's medical needs and believe that a collaborative approach will bring a more effective outcome in regards to customer satisfaction. From ultrasounds and laser therapy approaches to masterfully applied hand manipulation practices and cutting-edge equipment, our primary goal is caring for you with the highest caliber of rehabilitative services and promoting overall health and wellness.
1
Diverse TeamWith diverse medical backgrounds, our experienced staff consists of highly trained physical therapists, manual therapists, massage therapists, and occupational and nutritional advisors.
2
Tips On How To Relieve Back PainWatch the video to the right featuring our founder, Dr. Lisa Corsa, to get some simple tips on how to relieve back and neck pains.
OUR STAFF
Dr. Lisa Corsa, DPT, DO (Spain), MSPT, ATC, LAT, CPT, CKTP, LSVT-BIG
Dr. Corsa holds both a Doctorate and Masters Degree in Physical Therapy from Nova Southeastern University, graduating at the top of her class with the highest honors. As an AAOMPT member (American Academy of Orthopedic Manual Therapists), she is currently working on her second Ph.D. to obtain her Doctor of Osteopathic Clinical Sciences (Ph.D. (OCS)) degree and completed the course curriculum in fall of 2017. She is also on the board of continuing education and curriculum for the Florida Physical Therapy Association.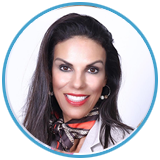 Additionally, she holds degrees from the University of Florida in Sports Medicine and Athletic Training, Biomechanics & Kinesiology as well as Telecommunications. Dr. Corsa maintains memberships with The World Confederation for Physical Therapy, The American Physical Therapy Association, National Strength & Conditioning Association, The National Association of Athletic Trainers and The American Council on Exercise. She specializes in Bio-Mechanics and Movement Disorders and is a certified LSVT – BIG Clinician for patients with Parkinson's Disease. She holds certifications from the Kinesio Taping Association as a certified Kinesio Taping Practitioner and a Fascial Movement Taping certification from RockTape. As an adjunct faculty member and clinical instructor at Nova Southeastern University, she teaches graduate students the beneficial applications of physical therapy in today's environment. Her extensive experience continues to help athletes throughout the world heal and get back to their game.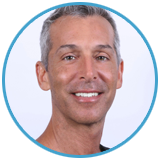 Dr. Cory Altabet, LMT
Dr. Cory Altabet utilizes a unique muscle-practic technique that allows for him to identify somatic dysfunctions and thus correct the myofascial tensegrity and biomechanical rhythm through manual massage. Without high-velocity manipulation (cracking), he mobilizes the joints, associated muscles, and fascia to balance the body mechanics and create an enhanced physiological environment for healing and well-being.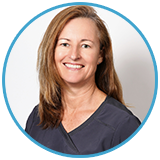 Tracy Guy, PT, Orthopedic Manual Therapist
As a former Physiotherapist traveling around the world with Cirque du Soliel, Tracy plays an integral role within our facility as an orthopedic manual therapist. Her international experience has allowed her to manage some of the most complicated muscular skeletal issues. With a collaborative approach to all patient cases, Tracy's understanding of the human body has brought countless individuals back to health. You can count on our capable team to be there for you.
Justin Espartero, Rehab Technician · Certified Personal Trainer
Justin started with us as an intern from Florida Atlantic University, requesting to learn more about physical therapy and the applications from exercise science. After an entire summer of interning, Justin realized that he had a passion for the medical applications of exercise and began working for us as a rehab technician, offering an array of education from Florida Atlantic University's exercise science program. He also provides intense workouts to our staff and patients! In his free time, Justin enjoys to work out and push himself physically to better understand the human body from his own perspective.
Denise Da Pra, M.A., CCC-SLP
Denise is a speech-language pathologist with over 30 years of experience in hospital, medical, and academic settings. She earned her Bachelor of Arts and Master of Arts degrees from the University of Florida. Denise is a member of the American Speech-Language and Hearing Association.
Sarah Esposito, RT, Front Office Manager
Sarah is about to graduate from Florida Atlantic University's honor program, holding a degree in psychology while completing her additional bachelor's in neuroscience. She offers experience in neurological rehabilitation and helps to manage the day-to-day patient operations while studying to be a neurologist! You may see her at the front desk, in your treatment room, or within a patient conference. Wherever she is, you will see her with a giant smile on her face! In her free time, she is studying for her MCAT, running around Delray Beach, perfecting vegan recipes, or doing beach yoga.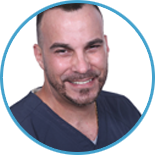 Leo Gomez, PTA
Leo is a physical therapy assistant who offers both worldly experience and medical experience. Prior to moving to the U.S., Leo lived in Cuba and in Spain working as a registered nurse and respiratory therapist. Now, he demonstrates his passion for medical well-being by providing excellent rehabilitative methods and training sessions filled with high-energy support. Leo is also fluent in Spanish and has a passion for neurological and respiratory therapy. In his free time, Leo enjoys spending time with his wife and daughters and loves to work out.
Andrew Zima, Rehabilitation Technician, Certified Personal Trainer
I am Andrew Zima and I graduated from Florida Atlantic University Summa Cum Laude in May of 2019. I graduated with my bachelors of science and education in Exercise Science and Health Promotion. I began working at Premier Therapy Solutions first as an intern in January of 2019, and was fortunate enough to be brought onto the team as a full time employee following my internship. I have since used the knowledge that I have gained from both FAU and Premier Therapy to attain my certified personal training license through the American College of Sports Medicine (ACSM). My passion has always been health and using exercise in a safe and therapeutic way in order to achieve optimal health. I love this job because that is exactly what I aim to facilitate every day as I use my existing knowledge base as well as what I continue to learn through constant research and the brilliant mentors I have around me here at Premier Therapy Solutions. Beyond working here I am also in the process of going on to graduate school in order to get my doctorate of physical therapy so I can continue on with my passion as a licensed physical therapist.
Dr. Jennifer A. House, DOM, NCCAOM, and a NADA Specialist
Jennifer A. House DOM is nationally certified by the NCCAOM in acupuncture and herbal medicine. Upon completing a bachelor's degree in Psychology from the University of Texas at Austin in 1996, Dr. House worked in various areas of healthcare including substance abuse, mental health, and assisting physical and occupational therapists. She spent many years working with children with autism, down's syndrome, and cerebral palsy. In 1999, she interned at Quan Yin in San Francisco, a non for profit holistic healing center that mainly treats HIV positive patients. This led to her fascination of Chinese Medicine. In 2003, she obtained a bachelor's in health science and a master's degree in Oriental Medicine from the Atlantic Institute of Oriental Medicine.
She also has certifications in homeopathy injection therapy and NADA (National Acupuncture Detox Association). In addition, she has had additional training in fertility and neuroscience. Dr. House has been treating patients in South Florida for 15 years.
Tracy, LMT
Tracy has been healing injured patients and athletes since 2010. She graduated top of her class from American Institute of Massage and Wellness in Margate, FL. She specializes in medical massage, injury rehab, and pre and post-surgical therapy. Through the years Tracy has helped many patients avoid surgery, correct postural imbalances, and dramatically reduce pain levels. She has completed many advanced educational therapy courses including neuromuscular massage, myofascial release, scar release, trigger point therapy, manual lymphatic drainage, and MPS (microcurrent point stimulation) therapy.
Before joining Premier Therapy Solutions, Tracy took pride in managing a massage clinic of 1400+ clients and 40+ staff members. She oversaw all client therapy protocols and staff trainings while maintaining her own private clientele.
Tracy is passionate about giving the best personalized care and treatment to each patient and is honored to work with the amazing staff at Premier Therapy Solutions.