Elite Tennis Therapy
Dr. Corsa and her uniquely curated tennis injury prevention program will keep you playing tennis longer. Her one-of-a-kind biomechanical, neuromuscular and musculoskeletal assessment work together to provide you with accelerated healing and longevity on the court. Her cutting-edge outcome data and specially crafted strategy in combination with the advanced modalities and programs for injury prevention will be the synergy you need to play and feel your best.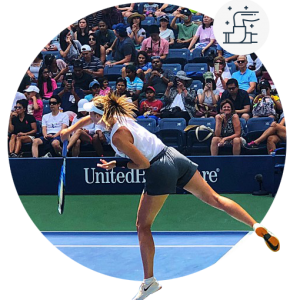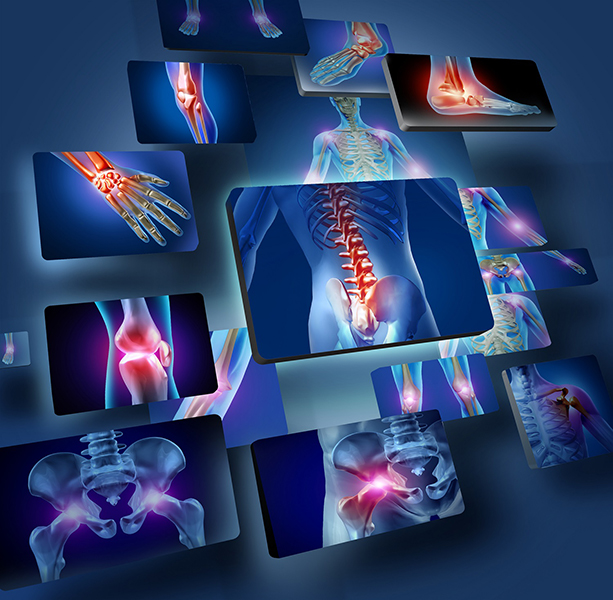 Prevent Common Tennis Injuries
Tournament Travel:
Dr. Corsa and her team are available for travel to all levels of tournaments including ATP, WTA, ITF, USTA & NCAA.

Team Consulting:
Dr. Corsa consults with collegiate teams and professional players to improve their performance and lessen the impact of common tennis injuries. By working in conjunction with the school's Strength & Conditioning coach, Dr. Corsa will implement elements of Premier Therapy Solutions Elite Tennis Therapy throughout the year to help the team peak for their biggest matches, conference tournament, and the NCAA tournament. Team practices, small group sessions, and individual training sessions are included to give your team the best opportunity to move better, faster, and more efficiently on the court.
take your tennis game to the next level
Are you looking to dramatically improve your game this summer? Do you have lingering injuries that are hindering your play?
Premier Therapy Solutions' Elite Tennis Therapy & Conditioning Program is the solution to launching you to the next level.
Request An Appointment
One of our specialists will be in contact with you shortly
Each aspect of our program is designed to re-educate your body to perform optimally and position you for success on the court!
1.
Tennis Enhancement Program – Single 90 minute session = $350.00
2.
Tennis Amplifier Plan – Two 90 minute sessions/week = $575.00
3.
Tennis Game Changer Plan – Three 90 minute sessions/week = $800.00
Our clinical therapists will lead you through a program which includes:
Sports Specific Musculoskeletal Evaluation
Agility & Movement Bio-mechanics Analysis
Focused Physical Therapy Treatment
Neuromuscular Deep Tissue Massage
Manual Stretching & Modality Session
Strength & Conditioning Session
Customized Home Therapy Program
The Premier Therapy Solution 
Tennis Elbow Treatment (Lateral 

Epicondylitis)
Tennis elbow is a swelling of the tendons – that causes pain in the elbow and arm. Despite its name, you can still get tennis elbow even if you've never picked up a tennis racket. Any repetitive gripping activities, specifically using the thumb and first two fingers, may cause tendon irritation. Research says physical therapy is an effective method to treat tennis elbow. As an avid tennis player, Dr. Corsa applied her understanding of the bio-mechanics to create a treatment for this preventable, yet common injury. Our tennis elbow protocol includes laser therapy, manual manipulation and cyro-therapy.
" The staff at Premier Therapy Solutions knew exactly how to treat my tennis elbow! I highly recommend them." – Raffaele A.
" This treatment is incredible! I'm back to my game and without pain!" – Megan G.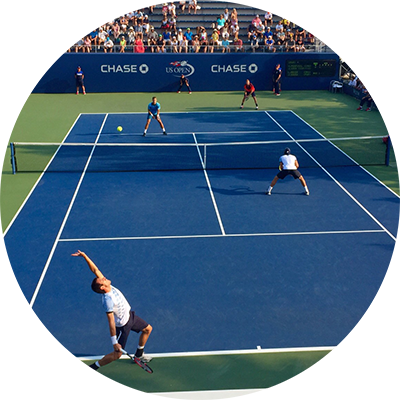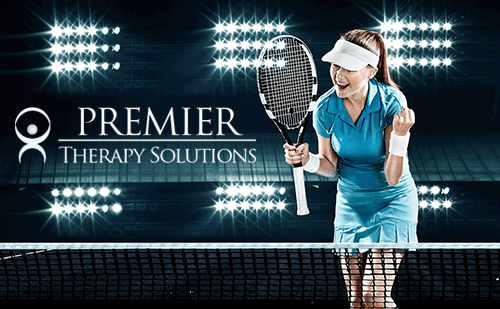 Need more therapy? Ask about our Intense Tennis Conditioning Boot Camp Program.
We also specialize in Tennis Elbow Treatment!
Research References:
Dundar, Umit, et al. "Effectiveness of High-Intensity Laser Therapy and Splinting in Lateral Epicondylitis; a Prospective, Randomized, Controlled Study." SpringerLink, Springer London, 23 Jan. 2015, link.springer.com/article/10.1007/s10103-015-1716-7.
Kochae, Moneet, and Ankit Dogra. "Effectiveness of a Specific Physiotherapy Regimen on Patients with Tennis Elbow." Physiotherapy, vol. 88, no. 6, June 2002, pp. 333–341., doi:10.1016/S0031-9406(05)60746-8.
"Manipulation of the Wrist for Management of Lateral Epicondylitis: A Randomized Pilot Study." Physical Therapy, Jan. 2003, doi:10.1093/ptj/83.7.608.
Roberts, DB, et al. "The Effectiveness of Therapeutic Class IV (10 W) Laser Treatment for Epicondylitis." Lasers in Surgery and Medicine, July 2013, doi:10.1002/lsm.22140.
Vicenzino, B., et al. "Specific Manipulative Therapy Treatment for Chronic Lateral Epicondylalgia Produces Uniquely Characteristic Hypoalgesia." Manual Therapy, Nov. 2001, pp. 205–212., doi:10.1054/math.2001.0411.