You pick a goal, we will help you achieve it!
Premier Therapy Solutions offers advanced athletic training to individuals from middle school, high school, college as well as professional athletes.
Our specifically designed course was created to increase strength and power with specific exercises and speed through our agility program. This regimented approach has proven to be highly successful for elite prep athletes and replicates what the top-level Division 1 schools are doing. All of our trainers are recognized by NATA (National Athletic Trainers Association) and hold ATC (Athletic Trainer Certified) credentials. Where sports medicine meets athletic development.
Request An Appointment
One of our specialists will be in contact with you shortly
ONE OF THE TOP SPORTS MEDICINE PROGRAMS IN SOUTH FLORIDA
Premier Therapy Solutions has a state of the art facility stocked with the prevailing training equipment being used by professional sports teams and colleges alike. Many programs make promises they cannot fulfill whereas we have a proven track record for working with elite level athletes to attain their goals in the safest manner possible. Please stop by our contemporary facility and see what we have to offer. We also provide onsite training at your location. Having fun every step of the way is a crucial part of our philosophy but working hard and competing harder is at the heart of our programs.
ELITE ATHLETIC DEVELOPMENT FUSED WITH SPORTS MEDICINE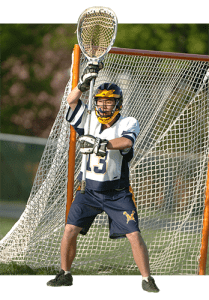 POWER & SPEED
Intense plyometric training
Progressive agility and change of direction drills
Maximum velocity speed and advanced linear acceleration exercises
STRENGTH
Collegiate & Professional style strength and conditioning program

Amplified lifting utilization and proficiency

Boosted capacity for extended exercise and work (hypertrophy)
MOVEMENT SKILL & QUALITY
Optimum flexibility and mobility

Injury avoidance techniques

High-level conditioning

Advanced footwork, balance, and coordination
RESISTANCE TRAINING
Resistance exercises

Increase strength, tone, mass, and or endurance

Balance & Core Education
ON LOCATION
Training at your home or on the road

Efficiently manage training time

Attendance of sporting matches or games