Welcome to PT VIP Aesthetics! We are a state-of-the-art facility dedicated to providing the highest quality of care to our patients and their aesthetic needs. 
Our aesthetic branch offers a variety of treatments to address a wide range of aging skin concerns, including the Morpheus8, Hydrafacials, and our premium SkinBetter Science skincare line.
Our team of highly trained and experienced professionals are dedicated to helping you achieve your aesthetic goals of improving the health and appearance of your skin. We use the latest technologies and techniques to provide our patients with the best possible results.
If you are looking for an aesthetic practice that truly cares about your skin and overall well-being, look no further than PT VIP Aesthetics. We look forward to working with you and helping you achieve your desired look. 
PT VIP Aesthetics is based out of an exclusive purposely built state-of-the art facility in Boca Raton, Florida.
Our discreet and private setting offers our clients the ability to fly in from throughout the world to be assessed for treatment and evaluation. Our process begins with a comprehensive assessment process that may include reviews of past medical history and consultations with personal physicians. Each and every treatment is designed with the individual patient's background, goals and well-being in mind.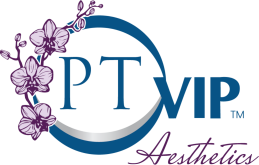 Our PT VIP Aesthetic's approach utilizes both scientific-knowledge and an eye for beauty.
Our goal is to give you a perfect combination of symmetry, beauty and anti-aging solutions so you can look your best. We guarantee that your experience with us won't be just about looking beautiful, but also feeling rejuvenated and confident in the skin you're in. 

Our approach is focused on minimally invasive facial and body remodeling to heal and improve your skin. Our professional treatment philosophy identifies imbalances in the skin and work to restore skin tone and your youthful glow. 
Our highly trained and motivated staff employs only the best treatment modalities — from hydrafacials that cleanse and peel dead skin or Morpheus8 to reduce fat and cellulite — all with the primary goals of caring for you with the highest caliber of service to promote your overall health and aesthetic goals.