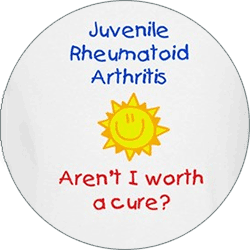 Juvenile Rheumatoid Arthritis, also known as a pediatric rheumatic disease, affects nearly 300,000 children in the US each year. It is an autoimmune inflammatory condition of the joints that cause pain, joint swelling, redness, and warmth. There are 6 types of JRA: Juvenile Idiopathic Arthritis, Juvenile Dermatomyositis, Juvenile Lupus, Juvenile Scleroderma, Kawasaki disease, Mixed Connective tissue disease, and fibromyalgia.
Physical therapy is an effective treatment for the symptoms associated with JRA. Here at Premier Therapy Solutions, we perform a full body musculo-skeletal and neuromuscular evaluation. During this evaluation, we focus on identifying muscle imbalances and weaknesses, and muscle symmetry; which all contribute to pain the patient may experience.
Dr. Corsa uses unique modalities such as laser, electro stimulation, clinical pilates and custom fitness programs, aquatic therapy, amongst other advanced technology. She has been extremely successful at improving the lives of JRA patients.
"I saw Dr. Corsa after feeling weak in my legs and finding it harder to exercise.  She assessed me and immediately found the weakness in my hips.  She put me on an exercise program to improve my strength and after a few weeks I was able to return to the gym  stronger and pain free.  I also received soft tissue massage / stretching  which was extremely beneficial for my muscle and joint flexibility and pain I was experiencing in my legs."
Juvenile Rheumatoid Arthritis